Production and sale of rusks
Since 1966 Biscopan has produced and marketed bakery and bread products such as Tostarelli, Breadsticks, Crackers, Pane biscotto and Rusks.
In spite of time, Biscopan's recipe for success has not changed: respect of traditions and relentless research of new recipes that cater to the taste of consumers, no matter how demanding.
By using selected, top-quality raw material and relentlessly investing in state-of-the-art technology, over the years the company has grown to become a leader in supermarket distribution, at first at national level and in the recent years also abroad, in the attempt of expanding its market share and meeting the love of many consumers who appreciate the taste and quality of all Biscopan products.
The Biscopan product line offers consumers a wide range of flavours as well as high nourishment quality. Friable and tasty, Biscopan products are ideas to accompany horse d'oeuvres, main courses or simply to eat as a quick snack. For instance, the fragrant and light olive oil Breadsticks are perfect to go with sliced cold cuts or cheese; olive oil and sesame Breadsticks, in turn, are just what you need to give a little edge to your finger food.
Over the years "Biscopan Classics" products, such as Sesame Tostarelli, Green olive Breadsticks and Stuzzicose Crackers, have been complemented with the KAMUT® line, Biscopan PanRustico and the White Spelt line, all strictly organic.
The KAMUT® line products are made with Khorasan wheat, an ancient cereal rich in vitamins and minerals, considered the most complete cereal as far as nutrition goes. Biscopan was the first to launch and market KAMUT® products in Italy and soon became the industry leader. Biscopan's KAMUT® line products are meeting with remarkable popularity among consumers because of a mix of delicious taste and high digestibility.
Among the latest born in the Biscopan range, the White spelt line has met with remarkable acclaim. White spelt, an ingredient with countless beneficial properties, stands out for low fat and high protein content; the products in this line are delicious, with a light and natural taste but easy to digest and suitable to many requirements. For instance, white spelt Crackers are ideal to accompany creamy cheese spreads, just add some fresh cherry tomatoes and olives for a quick and tasty snack.
PanRustico line products are ideal for anyone having to follow a low-protein diet; they are usually dark-coloured, with a rich and distinct taste. They go particularly well with ham and cold cuts in general; if you have a passion for taste, they cannot miss on your table.
Our mission
Ever since its establishment in 1966, Biscopan's mission has been targeted at meeting customers' needs and satisfaction by offering very high-quality products.
For Biscopan product quality stems from relentless research and investment in state-of-the-art technology.
Thanks to an accurate selection of raw material, such as the best KAMUT® and white spelt flour, Biscopan products are guarantee of a simple and genuine taste with an unmistakeable flavour.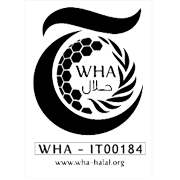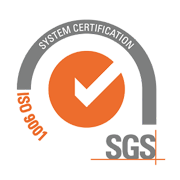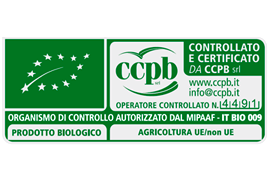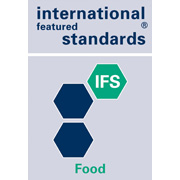 For the purpose of offering a guaranteed range of products in terms of quality and healthiness, Biscopan deems it crucial to seek certification for products and production systems alike.
To date Biscopan is certified under UNI EN ISO 9001: 2008, BIO and Halal. These certifications are an important achievement for the company and stand as a guarantee to consumers as to the unfaltering and steady commitment Biscopan puts in place to improve its technology processes and organisational systems.
Over the years, Biscopan's policy has been centred on being a reliable and innovative company, capable of understanding the needs and taste of consumers, no matter how demanding.